Here at Dixie Tractor, you will find 3 top brands of zero-turn lawn mowers:
Gravely, Bad Boy, and SCAG.
Whether you are in need of a Residential or Commercial zero-turn, with a 42" deck or a 61" deck, we have got you covered.
We not only sell the 3 best brands on the market, we will be here for all of your parts & service needs after the sell.
Click on any brand to go to our webpage.
When maintaining your yard, there will always be mowing, trimmimg, pruning, blowing, and spraying that needs to be done. We carry the products that will keep the job simple.
Dixie Tractor stocks a full line of trimmers, hedgers, blowers, sprayers, walk-behind trimmers and mowers, and so much more in three top brands:
Echo/Shindaiwa
RedMax
DR Power/Generac
Whatever your lawn care needs are, we have the products to keep your yard looking "TOP NOTCH".
Click on any brand to go to our webpage.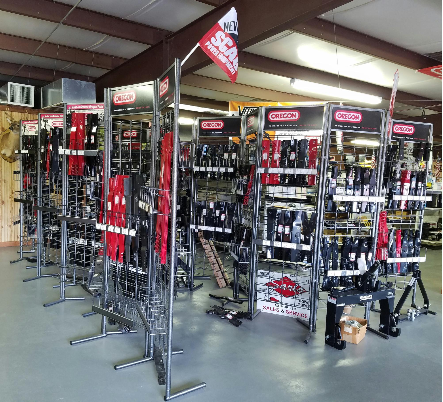 Come on over to Dixie Tractor and check out the wide variety of Oregon brand zero-turn lawn mower blades that we have in stock. We carry the largest variety of blades in the area, to fit nearly every zero turn mower on the market, and our prices beat out the competition.
Click here to visit website


Zero-Turn Lawn Mower
Blades