It starts with knowing what really matters to you and having exactly what you need to do the job. Working with a dealer you can count on day in and day out, getting parts and service on your schedule, and getting the best value for your money are all a part of the LS Difference. It's about redefining what comes standard so you can focuse on the jobs in front of you for years to come.
1626 Shuttle
(26 HP)
with
Loader
Ag Tires
2638 HST
(37 HP)
with
Loader
2665
Cab/Shuttle
(65 HP)
with
Loader
4540 2WD
Gear
(41 HP)
with
Loader
4540 4WD
Gear
(41 HP)
with
Loader
Dixie Tractor finances all LS Tractors through DLL Financial Solutions. Click on the picture to the right to go directly to the DLL pre-approval webpage. If you would like more information concerning pricing details on the tractor you wish to purchse and current standard rate, just give us a call at 601-649-7470 before submitting this application. A PDF application is available at link to the right if you do not wish to do pre-approval. Just complete and sign the app, bring it to Dixie Tractor, and we would be happy to submit the application for you.
Some companies make you pay extra for an extended warranty. We offer a six-year limited powertrain warranty, including parts and labor on most of the tractors we sell-along with the two-year bumper to bumper* protection that comes with every LS. There's no deductible, and not a lot of exclusions. Compare our short, easy to understand, no-nonsense warranty to the others and see for yourself that LS Tractor has you covered.
Click above for more information or see policy details below in link.
Click here to visit website
4550 4WD
Gear
(50 HP)
with
Loader
Currently Dixie Tractor is low on Mahindra Tractor Inventory. We have orders in, and should start receiving more tractors soon. If you do not see a tractor listed on our Mahindra page, please give us a call at 601.649.7470. We may have gotten your preferred tractor in recent days. Call us for pricing information as well.
Thank you!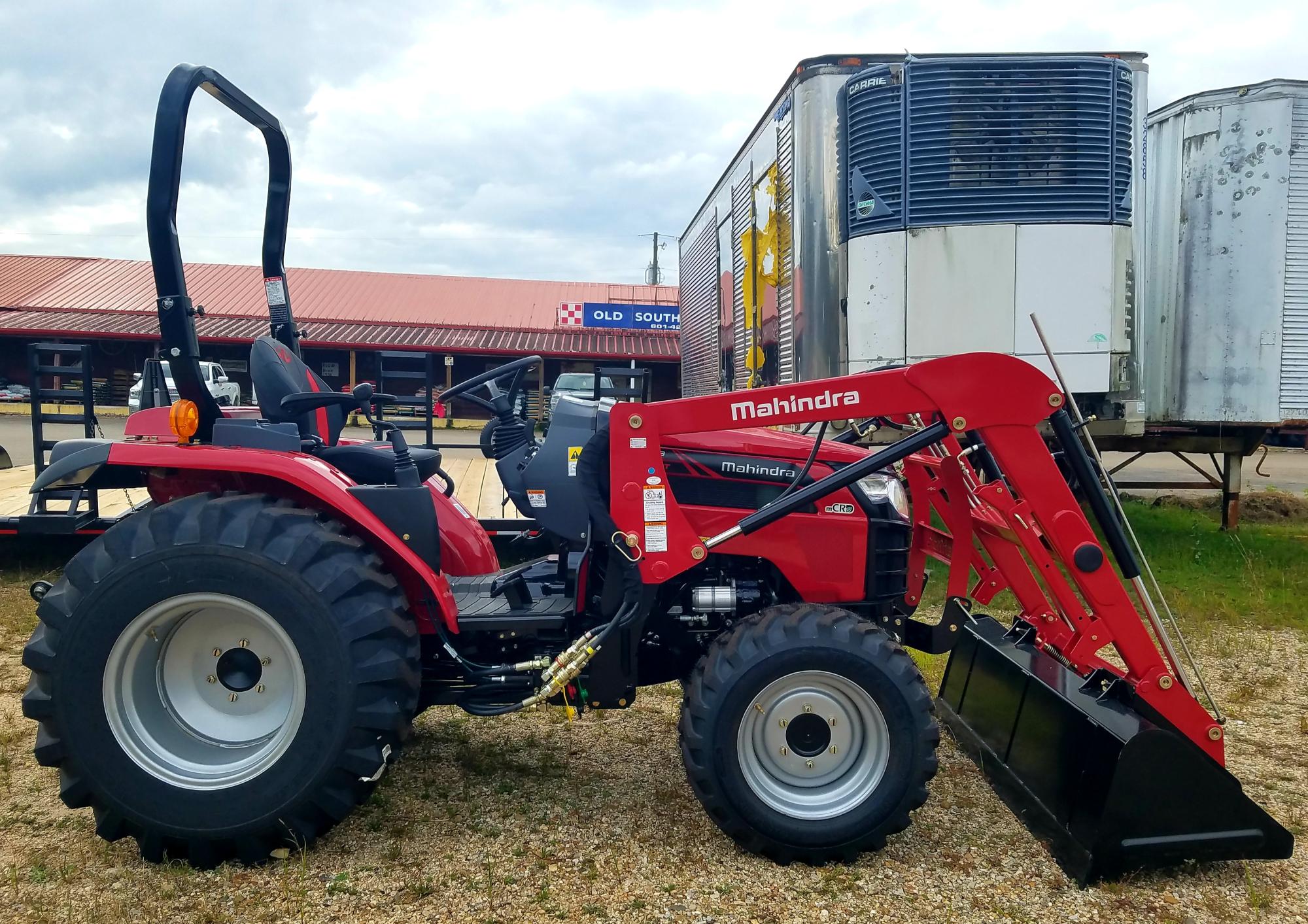 4540 2WD
Gear
(41 HP)
NO
Loader